Why Obedience Training?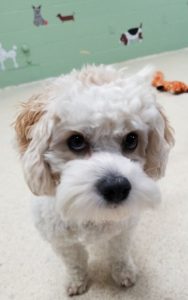 It can save your dog's life.
Consistent communication between you and your dog can be lifesaving! A dog that comes when called is a safe dog
Dogs with good manners are welcome guests. 
Well-trained dogs are more likely to accompany your family on trips or almost anywhere
Through obedience training you will:
Strengthen your relationship with your dog
Teach your dog basic commands (such as sit, stay, and come), loose leash walking, and more
Learn how to communicate with your dog so your dog can do anything
Build confidence in shy dogs
Teach your dog basic manners: no mouthing, jumping, or counter surfing
Correct or avoid many common behavior issues in dogs through basic obedience
Group Classes
We offer group classes for basic, intermediate, and advanced training levels. All classes are a 6-week course. We will have up to 8 dogs attending each session and classes will be held outside. (Should we have inclement weather we will call to reschedule a makeup class)
Entry Requirements:
Dogs participating will need to show proof of current vaccinations for rabies, distemper, parvo virus, and kennel cough
Aggressive dogs are not eligible for participation in group classes
Private training is available
Ill or in-season dogs are not permitted
Puppies should be 4 months or older for group classes
Fees and Policies:
Training classes are $150 for 6 weeks. Payment and registration must be completed prior to the start date of the class.  Cancellations made 10 days before classes start will be eligible for refund; later cancellations will be credited towards another session.
Our Trainer
Our trainer, Leila Schneider, is certified with over 30 years of experience. Her loving and personalized attention is key to her success.  Leila offers group lessons as well as private lessons for those dogs that require one on one attention or need behavioral issues addressed.
We are now excited to offer Inboard Training.  Leila will train your dog daily while you vacation.  Inboard training is priced individually depending upon the amount of time your dog will stay with us.  Come back home to a well-trained pup!
Upcoming Classes
Our next Puppy/Beginner obedience training course will begin Saturday, June 17 from 10:00am – 11:00am.  Cost is $150.00. You must call to reserve your spot. Any missed classes may be made up. All ages are welcome, puppy to adult.  Please contact us at 410-239-2100 to reserve your spot and get more information!